Why Is Working From Home Beneficial
Why Is Working From Home Beneficial? If you've ever wondered if a home based business has its perks, find out why below:
1) Save on gas
Wow! This one is a no brainer. ;) Ever since my decision to start a business from my home, I can't tell you how much I've saved in gas alone. My pocket book is certainly happy.
2) Cut out the commute time
You'll soon find out how getting stuck in traffic is no longer an issue. No more traffic jams and late hours trying to beat the rush.
3) Spend more time with your family
This is my number one reason to working from home. I am able to work around my family's schedule and spend quality time with them. What is your WHY for starting a home based business?
4) Be the boss
This is my number two reason to working from home. I'm not gonna lie to express how great it feels to be my own boss. This is one luxury I will never take for granted. What about being your own boss intrigues you? Are you excited at the possibilities of running your own home based business?
5) Hours are flexible
You'll soon find that setting your own hours is essential to a successful business. Keep a schedule for work related issues and other personal/family matters. I am constantly arranging my scheduled hours around business and my own personal needs. Doing this allows me the flexibility to decide what works and what doesn't. Decide what works for you!
If you're still on the fence about finding legitimate jobs working from home, try searching blogs/websites that offer tips on how to get started. Some good ones are moneymakingmommy.com, guru.com and womenforhire.com.
The following articles offer excellent tips as well:
Telecommuting positions are advertised in local newspapers, at major job sites like careerbuilder.com, and monster.com. Please be careful even job boards may advertise work at home opportunities that are not legitimate.
Always keep your guards up when applying for telecommuting positions by asking all the necessary questions and researches first. Never provide personal information unless you've investigated the company thoroughly. A good place to check out a companies legitimacy is at the BBB.org website and for news and alerts, consumer protection and anti-trust information, visit the Federal Trade Commission website.
Ask yourself the following questions when searching for a work from home opportunity:
What duties will I have to perform?
Will I be paid a salary or will my pay be based on commission?
Who will pay me?
When will I get my first paycheck?
What is the total cost of the work-at-home program? Do these include supplies, equipment and membership fees?
You might also consider a work at home job by contacting your previous employers with a proposal to work for them from your home. Highlight the benefits for both you and the company.
Finally, consider starting your own home-based business.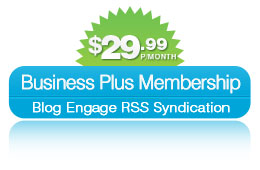 About the author: Sonia Colon is writer/publisher of My Fashion E-Mall Blog & The Biz Buzz of A Latina Mom Blog. She is also owner at Books About Me. Sign up for the newsletter and never miss a powerful business marketing article plus receive a FREE eBook on 'How to Rock Your Business with A Blog'.
_________
If you enjoyed this business marketing article, please share it with a friend or two by clicking on the social media icons below. Thank you!