Infographic ~ The 5 W's to a Successful Blog
Do you find yourself asking what are the 5 main components to blogging? I call it the 5 W's below.
1. Who do I blog to?
Find out who is your target audience! Who will benefit from your regular postings and fresh content? Having a blog will enable you to educate your visitors as well as add value to your blog.
2. Why should I blog?
Do you have a passion about something that you know can benefit someone else and in return help your business grow? A blog will enable your customers and visitors to get to know you better and in turn will build trust and creditability. Your blog can become an active community attracting more visitors, subscribers and followers by helping you build relationships and business success.
3. What do I write about?
Write about things that interest you and that you would like to share with others. You can post photos and write about what inspired that photograph. You can also post videos of your favorite song and write about what makes it so special and why you feel others may think the same. There are hundreds if not thousands of blogs that are unique in many ways. Think of the things that bring you joy and share them with others. Think outside the box!
4. When do I blog?
Personally, I blog every 2 to 3 things a week. You may want to blog on a weekly or monthly basis, it's up to you. The goal is to remain consistent and provide quality content to your visitors so that you can create a long lasting readership for your blog.
5. Where do I host my blog?
Hostgator, or you can also check out and register your domains hassle-free with Namecheap. WordPress and Blogger are two of the top providers for displaying your blog.
Do you use the same Infographic ~ The 5 W's to a Successful Blog above on your blog? Please share your comments below.
About the author: Sonia Colon is writer/publisher of My Fashion E-Mall Blog, and biz owner at Books About Me. For additional powerful business articles and Internet marketing tips for maintaining a lucrative home business subscribe to her newsletter below.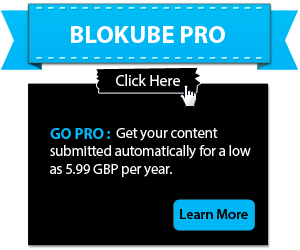 ______________
If you liked this infographic post, please share it with a friend or two by clicking on the social media icons below. Thank you!