Important Elements to a Successful Blog Structure
The structure of your blog is important when you know the anatomy of how it should look.
As the image above shows, there are important elements to a successful blog structure. Check out the main ones below:
1. Headline/Blog title
Creating a good and effective headline is an important part of posting an article that will be read. Writing a title for your articles or posts is part of the marketing campaign of your blog. Writing the "right" title attracts visitors to your blog. Writing great headlines and titles is a skill bloggers need to learn. There are many different reasons why a headline title may fail. If the headline does not add value to your post, people will simply not bother to read the rest of your article. It only makes sense that a firm understanding of those to whom you are writing is critical in a headline's success.
Including a keyword in your headline also helps increase SEO and can drive traffic to your article.
2. Images
Images are important on a blog. Images can compliment your written work. Social media site like Pinterest allow you to pin an image onto your boards for added exposure. This enables viewers to pin your image which should link back to your site.
Below, are great places to create, edit and customize images for your blog:
3. Sub-heading
Many people's attention spans are limited. Most of us are in a hurry and like to scan what we read first before we take time out to finish reading the whole article. Therefore, your sub-headings are crucial if you want your readers to get a glimpse of what the rest of your post is about. A good tip would be to bold your sub-headings and add specific sizes to outline and make them stand out from the rest of your content; then give readers the benefit of that sub-heading within the paragraph. Make your sub-headings compelling!
4. Content
our content is the meat and potato of your blog article(s). Tell a story which will give readers something they can sink their teeth into. Your readers want to know more about you. Provide them a snapshot inside your world and then expand on the article's purpose. Remember, people love to relate. Readers are comfortable to read a story that is personal to them as well. Build relationships and you'll have a reader for life.
5. Call to action (CTA)
Within the blogging structure, allow your readers to know what to do next. If you are writing about a business product that is hot right now and why it will benefit them, tell them how they can buy the piece. Guide them along the process.
Another form of a CTA is to ask questions at the bottom of your post to gain further engagement with your readers.
6. Closing
Give readers practical advice on your articles. You're the expert in your chosen field and when you provide accurate information which will give people results, they'll remember you for a long time.
Always spice up your blog's structure with videos, infographics, webinars and podcasts. You can market just about anything you want with these elements. Below are great sites you can check out:
Along with the above blog structure, remember to add an opt-in box on your sidebar and allow visitors to sign up for your newsletter. You can add additional things on your sidebar but try not to clutter it with too much. Also, include your resource box at the bottom of every blog post. A resource box is prime real estate that allows you to stamp content as your own. Let your readers discover who you are and want to know more by including it in your resource box.
Are the above important elements to a successful blog structure helpful? Please share your comments below.
About the author: Sonia Colon is writer/publisher of My Fashion E-Mall Blog & The Biz Buzz of A Latina Mom Blog. She is also owner at Books About Me. Sign up for the newsletter and never miss a powerful business marketing article plus receive a FREE eBook on 'How to Rock Your Business with A Blog'.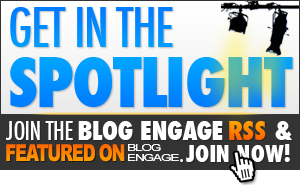 __________________
If you liked this powerful business marketing article, please share it with a friend or two by clicking on the social media icons below. Thank you!