How to Stay Popular in the Blog Guest Posting World
In the Internet blogging world, it is not as much as what you do but how much of an impact your postings have on others. By posting as a guest, one has the potential to impact other people when they contribute to different blogs. Below, are tips on how to stay popular in the blog guest posting world:
1. Convince a blog owner to accept a guest post
To stay popular in the guest blogging world, you need to convince each and every blog owner to accept your guest post by doing the following:
check to see if they have a guest posting policy listed
personalized your approach
convince them why your article will be beneficial to their audience
make your request short but to the point
follow their guest posting policy guidelines
2. Build your article portfolio
Building your portfolio of quality based articles allow you to show your credibility to its finest. While others are reading what you have to say, they will find you reliable. When you post as a guest to several blogs, you are telling people that you are an expert in your field and can be trusted.
As a guest blogger, you are exposed to an entire new audience of individuals who don't particularly know you, but can if you write quality helpful information within your articles. These type of articles will exercise their mindset and help give you their honest opinions. Whether it be positive or negative feedback, it should be taken into account to polish your writing skills and continue to build on your article portfolio.
3. Improve your writing ability
When you establish a writing rhythm, it improves your writing ability by opening doors for you to feature your articles on other blogs. It is important that you correctly proofread your post and research your articles intent by providing a solution to peoples problem. It really doesn't matter how great and inspiring you want your post to be, unless it's of use to others that read it. Overtime, you will develop the skills necessary to deliver beneficial posts that clearly present your thoughts. If you have challenges in this area, you can outsource your writing requests to companies like HireWriters.com - where you can hire talented native English speaking writers to create articles for your website!
4. Start small
You want to start your guest blogging efforts on smaller blogs. It's always smart to publish guest blog posts on blogs that are on a smaller scale so that you can begin learning the ropes and build your online reputation before pitching a guest post idea to an otherwise highly popular blog. Practice makes best and when you start off small you can then go bigger and better.
5. Build your subscriber base
Guest posting can also grow your subscriber list when done correctly. When you write quality content, you will start to build a great subscriber list. Generate more traffic by also sharing your quality content on your social media networks and grow your fan-base.
6. Provide links in your article by-line
A by-lined article is one of the most effective tool available for establishing credibility with a target audience because it showcases you as a thought expert in your field. A by-line goes at the end of your article. Within the by-line, you should provide a link that draws attention back to your site or to an important landing page.
7. Target your audience
Along with tip number 3 above, you'll need to figure out who your ideal audience are and where exactly do they hangout most. Do your research and aim for blogs that are similar to your niche but that does not directly compete with your business. Target the type of audience that will benefit most from the value of your post.
8. Research
Along with tips number 3 and 6 above, you also want to implement a guest blogging strategy. Research is key to a successful guest blogging campaign. Always make sure the blogs your providing your articles too have an audience that would resonate with you. Blog owners should always want to accept quality content so that Google and the other search engines don't see the site as spammy and avoid violating their new algorithm rules.
Guest blogging is still a great brand building strategy. It can provide positive traction back to your own website or blog. Always remember to monitor your influence to ensure you're getting the maximum return on investment. You want your guest blogging efforts to work for you not against you.
9. Link building
Guest blogging although not your first choice for link building, is certainly another form of receiving quality backlinks to your site. When used in conjunction with other link building strategies, it does add value to your article sharing approach. Readers that are interested in what you have to say will eventually want to link back to your website/blog.
10. Engage with your readers
User engagement is important when you're guest blogging. It's even better when it comes from an already established audience who are craving your type of information. Engaging with your readers will help you stay popular in the blog guest posting world. It can improve your email list and also drive traffic back to your blog.
Here are a few guest blogging sites to check out:
Does blog guest posting work for you? Has it increased your subscribers, readers, etc.? Please share by leaving your comment below. Thank you!
About the author: Sonia Colon is writer/publisher of My Fashion E-Mall Blog, The Biz Buzz of A Latina Mom and biz owner at Books About Me. For additional powerful business articles and Internet marketing tips for maintaining a lucrative home business subscribe to her newsletter below.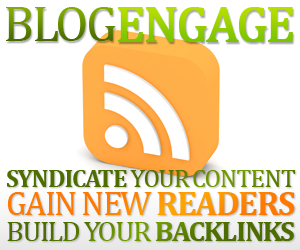 _______________
If you liked this powerful business marketing article guest post, please share it with a friend or two by clicking on the social media icons below. Thank you!